SRS Roofing & Sheet Metal Wins the AGC Milwaukee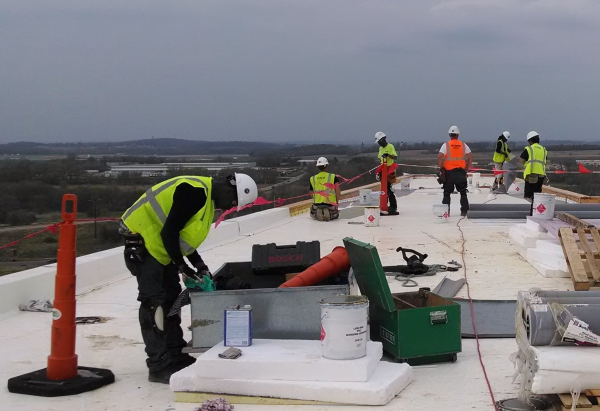 SRS Roofing & Sheet Metal was the 2005 Recipient of the AGC Milwaukee Construction Industry Safety Council "Perfect Construction Safety Record". All of our employees practice proper safety techniques when installing commercial roofs and architectural sheet metal features. There is also an OSHA trained Safety Officer on staff to ensure projects are done the right way.

Contact the commercial roofing contractors at SRS Roofing & Sheet Metal for reliable roof installation and architectural sheet metal fabrication.