Current Roofing and Sheet Metal Projects
Ongoing Commercial Roofing Services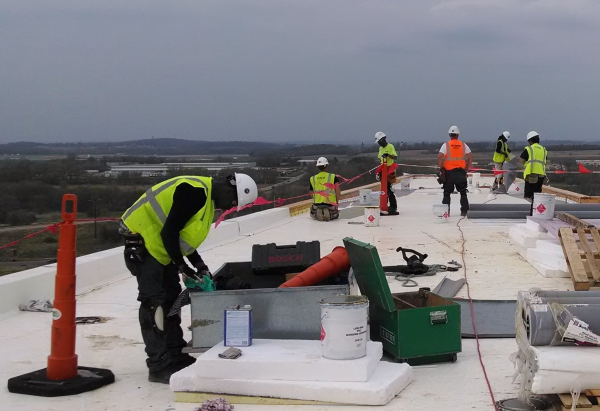 Businesses trust SRS Roofing & Sheet Metal, because we continue to provide the best commercial roofing services throughout the Midwest. We offer the highest quality sheet metal fabrication and roof installation services to a wide variety of distinct companies and facilities.
Our experienced roofing contractors are always hard at work on a new project. Some projects we are working on now include the Truax Field Communication Facility in Madison, the Osborn & Son Trucking company in Fond du Lac and the Indian Trail School in Kenosha. Browse our current commercial roofing projects and keep up to date with the progress made by SRS Roofing and Sheet Metal. We will continue updating the galleries with new roofing projects, so you can see how our hard work paid off.
List of current roofing projects:
Contact professional commercial roofing contractors at SRS Roofing and Sheet Metal for more information on our quality services.